After having several inquiries about the seat cowl, decided to post some pics and my opinion of it. The cowl has been on
Spydie for over 500 miles now, and I have had a lot of good comments about the design of it. I'm happy with it and have no
plans for not using it. When the sun returns I'll update the pics with better quality.
As with first productions the seat cowl does have a few issues, and I have filed a warranty claim and will explain with text and pics below.
Part #
219400079/Yellow
Part #
219400080/Full Moon
MSRP
$ 199.99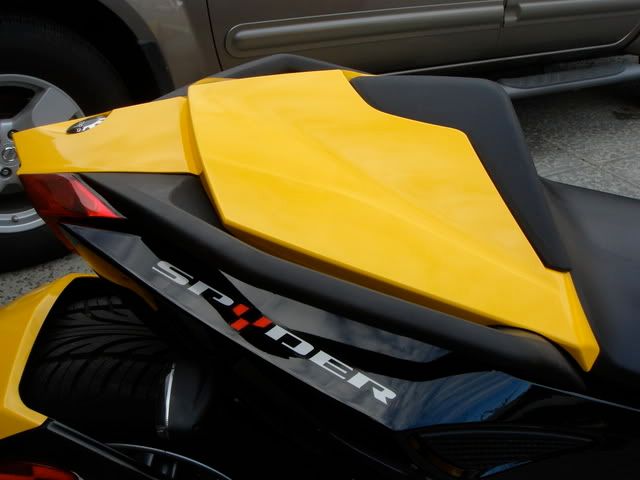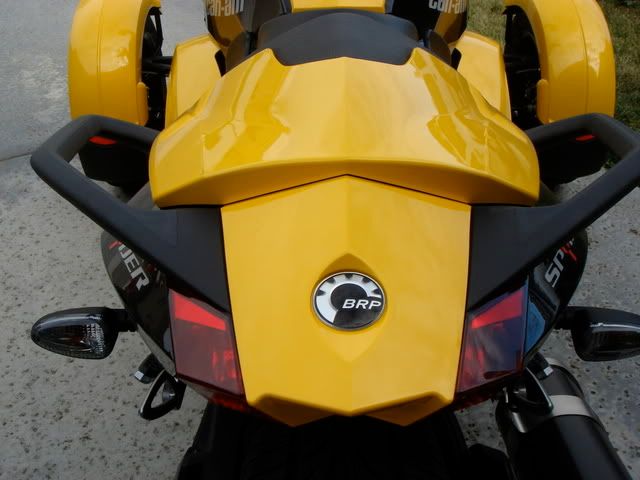 The cowl is attached to the seat using two long and two short bungie like cords. Each cord has "round ball" like ends.
My cowl had the cords attached incorrectly, the longer two cords need to be installed towards the front of Spydie. Hooking
the cords to the bottom of the seat can be a bit of a trail on ones patience. I had good luck with using a pair of needle nose
pliers that have a 90 degree bend on the end of them. Using the pliers it was easier to push the cord end into the slot, see
pic below. Installing the cowl does get a bit easier after one has done it a few times, but if one plans on removing the cowl
frequently, then perhaps this cowl is not for you.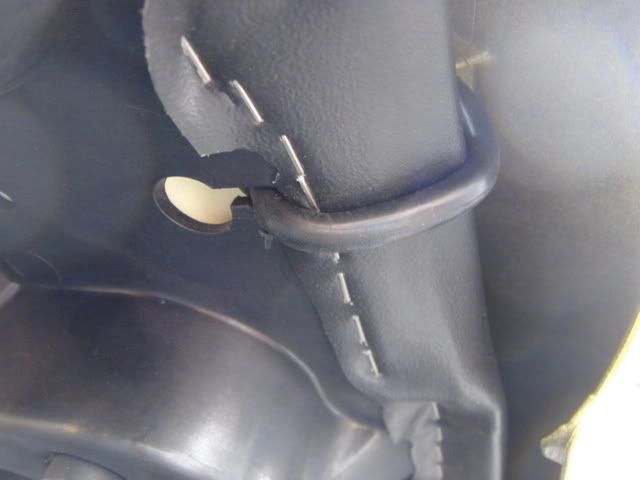 One of the issues with the cowl is that in time it will mar the paint on the rear tip, see pic. Knowing this I could have
solved that issue with a couple of small rubber adhesive pads.
The other issue I have with the cowl is the points where the rear cords attach to the cowl, there is a "dimple" on each
side that shows in the finish when in sun light, or once you where know to look for them. As I stated, I'll get better pics soon so it
shows up better.
So for now I'll live with the issues, and hopefully they will be resolved by BRP. So this is my good/bad issues with the existing cowl.
For me the issues are not enough of a problem to give up the looks of the cowl on Spydie, you may not agree which is fine.